Searching for flexible way to hang art, pictures and memories?
Picture Hanging Systems are a great way to achieve this outcome.  Transform bland and static walls in to dynamic gallery spaces capable of being changed, repurposed and rejuvenated when ever you desire without filling your walls with holes or risking a dropped piece.
Dear Customers, 
This year our office will be unattended between the 22nd and the 28th of December.  Our couriers will end the year on the 21st of December, returning on the 2nd of January.  Any orders not involving track will be sent via Australia Post during this period.  As usual, should you plan to visit the warehouse, it is best to call beforehand to confirm someone will be available.  Naturally, we encourage you to place any orders online; they will be sent via the most appropriate method, as soon as possible.  
2018 has been a fantastic year and we thank you for being part of it.  We wish you a Merry Christmas and a Safe and Happy New Year.  
Edward Banks
Owner
The Slimline Art Hanging System is a great option for home or office gallery spaces.
The Gallery System is a commercial grade picture hanging system trusted by art galleries globally.
High quality stainless steel and brass picture rail hooks for traditional picture rails.
An introduction to our
Picture Hanging Systems
Why Shakespeare Solutions?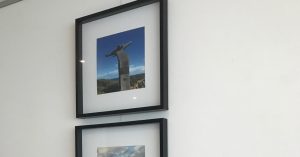 One of the beauties of using a picture hanging system is the ability to hang more than one piece per dropper in a column, however,
Read More »
Our standard length dropper is 2 metres long.  We find that this covers 99% of our clients needs and is suitable for track mounted up
Read More »
One of the questions regularly asked by potential clients is 'should I be using 1 dropper or 2 to hang my artwork?' The honest answer
Read More »